It's weird that this place is slowly becoming 'home'.
But then we get assaulted by fog in the morning, and the only places we eat are fried chicken joints, I remember that this place is unapologetically my temporary home.
Here's just a few things we've done this past month. *and side note: HOLY HANNAH! HOW IS IT NOVEMBER ALREADY?!?! WHEN DID THIS HAPPEN?
+Blanket scarves are SO in...the blogging world. Your hubby just thinks you are crazy that you think wrapping a plaid blanket around you is cute.
What I see:
So cute. So trendy. Must. Have.
What the hubby sees:
Are you seriously wrapping yourself in a blanket?!?!
+We are too old for Halloween. We need kidlets to fully enjoy it.
+Our Halloween night consisted of Chinese takeout and What Lies Beneath. #oldschool
+Uncle Lou's sweet and spicy love...Do not miss this. Even if you are scared of sketchy neighborhoods. You'll be rewarded.
+I crave fried pickles
every time
we go out to eat. Gus' are still my favorite so far.
+I AM SO ready for Christmas break. 3 weeks of vacation? Yes. Please!
+Brand new movie theaters are the best! But movies are expensive in MS. We had to resort to a matinee
--the horror!
+GO watch Interstellar. Right. Now. This is one of the best films that I've ever seen. It's so different. It's refreshing. It makes you think. Also, I laughed, I cried, and I nearly peed myself. It's
that
good. #spacetravel
+T Mobile doesn't suck. It's nice to not have to worry about data usage...#verizonhadmescared
+Happy Fall Ya'll (I am trying to embrace my surroundings)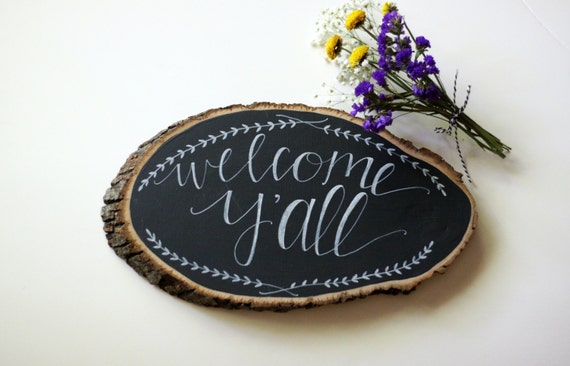 Buy it
here
.
+We got called to be family historian consultants. I am already sick of hearing my own voice. And it's only been a week. Also, Carlos volunteered us to speak on Sunday. #thanksbutnothanks
+"Outside of Utah wards" are so different. I literally feel like there's a church activity EVERY DAY. Maybe that's because we actually go to them.
+Working at home rocks. You should try it sometime.
+I miss having a Hobby Lobby 30 seconds away from me. I make due by at least an 1 hour of Etsy a week.
+Downtown Memphis has it's charm. But WHATABOUT the Trolleys?!?! They are still down...
+Sorry Thanksgiving, but I NEED Christmas décor to go up NOW.
+ALL the baked goods.
+Yes, I got myself a donut pan. It was something I convinced myself that I
absolutely, would-die-if-I-didn't-have-it.
I'm still not convinced though. There's something about frying a piece of dough that speaks to me. #fatkidprobs
+Carlos survived his second week of midterms. #herestofinals
+We bought Calvin and Hobbes their very own dog-friendly Thanksgiving dinner. Yeah, we are those kind of dog people.
+Sunsets here are gorg.
I'm counting down the days/hours/minutes/seconds until Christmas. AAAHHH can't wait!