Here's to lazy Sundays. Days where you sleep all day, and watch tv and get on Pinterest for the hours that you are awake.
Yesterday was a lazy Sunday. So lazy that I (went to bed at midnight) woke up at 12, stayed awake for 2 hours (stake conference) then went back to bed for a 2 hour nap.
Then I took Carlos some dinner. Yum, yum. It's his last Sunday where he works all day on Sunday at the MTC.
I am so excited to go to church with him again
. :)
Less than two weeks and I can start moving my stuff out. Yes!
Hung out with Cec and made some semblance of fruit pizza. Good times. People think we are crazy when we get together--and it's eerie how we can be thinking the same thing at the
exact same time.
I attribute it to the fact that we've been roomies for a year. :)
How awesome would this sleeping bag be?
I slept a total of 14 hours. Not bad. Considering I have had a lot of late-nights.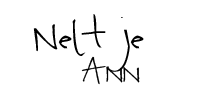 Not bad at all.