Yesterday, I had a not so great day.
I think my hubby put it perfectly when he said, "
We've been having too many fantastic days, Satan wants to mess with us".
I agree to that, but yesterday was just so long.
First of all, it was my Mom's b-day, I wanted to drop off something for her, but we were running late.
Work was no fun--I had a run in with a former boss, but who isn't my boss anymore, and it really shook me up.
I went to go fix my iPhone screen, but I had to make an appointment (uh LAME).
Loans have come in, but we don't know where the money is
I lost $15 worth of groceries. I don't know where they went, or whatever.
I felt like I was going to pass out during Zumba.
Listing it makes it feel a lot less consequential, but at the same time, it was a good day. We got Papa Murphy's--and there's a whole pizza at home waiting for us. Got to see my family, and get some sweets. Fell asleep in my hubbs arms.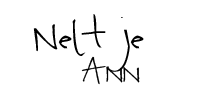 And I am pretty excited to relax and be with the hubbs this weekend. :)